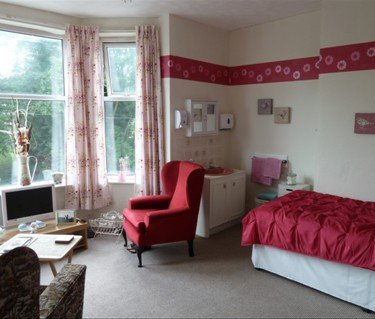 View our promotional video on

Like us on

Follow us on

WELCOME TO ABBERDALE
RESIDENTIAL HOME

Enjoy loving personal care with dignity, independence and choice in safe and homely surroundings with people who ensure the quality of your stay. Abberdale is a family run home.
Genuine and strong commitment by our qualified and dedicated staff make our residents feel at home and maintain quality lifestyle. Our commitment to provide sympathetic personal care to our residents enables us to maintain a very high level of standard in care.
Abberdale is registered to care for people with Dementia or mental disorder
Throughout your stay we endeavour to ascertain your preferences and choices in all aspects of your assessed care and needs. We tailor our services to meet your requirements.
Abberdale is run for the benefit of its residents. All we do and the way we do it, therefore, is what you would like us to do.
Please follow this link to view the inspection report for Abberdale
CQC inspection area ratings (Latest report published on 25 September 2019)
| | |
| --- | --- |
| Safe | Good |
| Effective | Good |
| Caring | Good |
| Responsive | Good |
| Well-led | Good |
JOBS AT ABBERDALE
To download our job application form, please click here